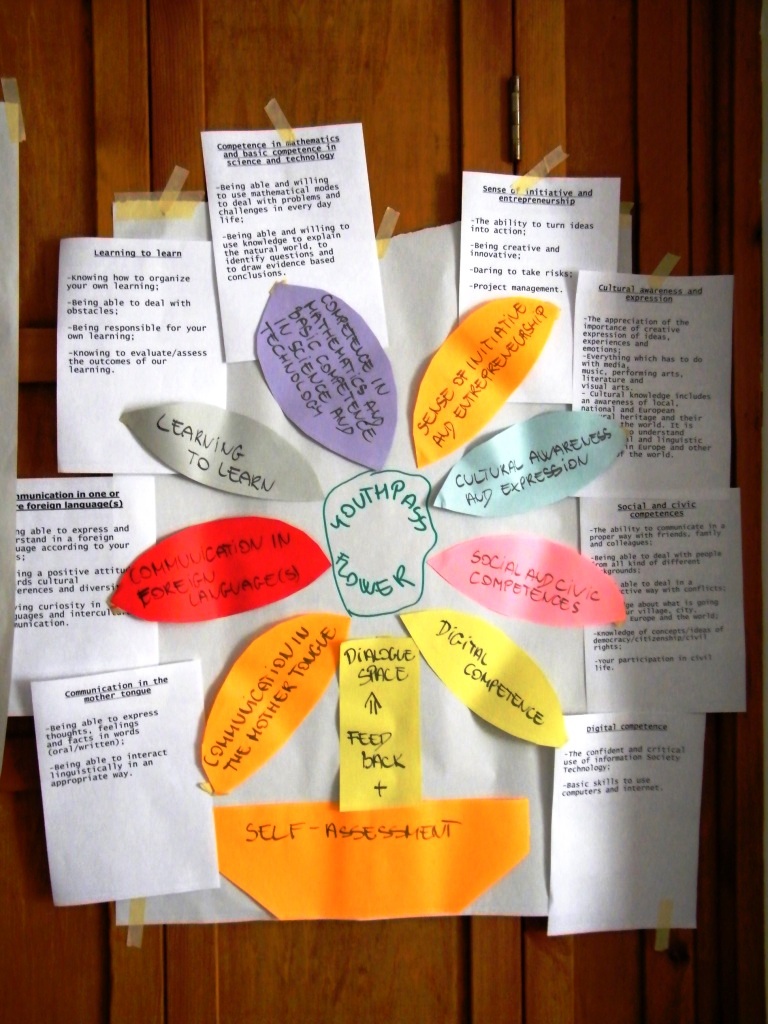 Goedemiddag allemaal!
After seven months at de Hoge Rielen, it's time to begin thinking about the goals I achived in this project and the last things I still want to do at the organisation. A kind of feedback about everything I learned during this period, which will be written on an officially recognized certificate called youthpass. It is an Europe-wide instrument to confirm participation and to validate learning experience gained in projects of the 'Youth in Action' programme.
It is aimed at fostering the recognition of the non-formal learning outcomes gained in the projects.
So it's time to sit dow
n with a pen and paper to brainstorm. It's the perfect time for it because it's already
getting cold outside and it's nice to spend some time doing indoor activities at N&A. I'm also still thinking about the new Avonturenparcours, exchanging ideas with the N&A team and It's interesting to follow the progress of this project step by step. This parcours is going to be a real climbing adventure for all visitors coming next year.
Salukes!!
pAulA